Zanesville Pottery brings you the best from Mexico!
For thousands of years, the artesians of Mexico have been producing pottery in various forms. After numerous trips South of the Border, we discovered colorful and authentic Talavera Pottery, top of the line and crafted by hand. No two pieces are exactly alike. From the State of Guanajuato, we direct import bringing you a wide selection, and with no middlemen, we can offer it to you at attractive pricing! We have been importing for years, and our customers know we never compromise on quality!
Choose from frogs, pigs, turtles, salamanders, wall suns & moons, planters, birdbaths, urns, and other cool items to make your garden area pop! All can take the direct planting and the Spring-Summer-Fall weather! DEALERS: WHOLESALE AVAILABLE. We are a major distributor of this line and can ship to any destination. Call for catalog and terms. 740-872-3345, email info@zanesvillepottery.com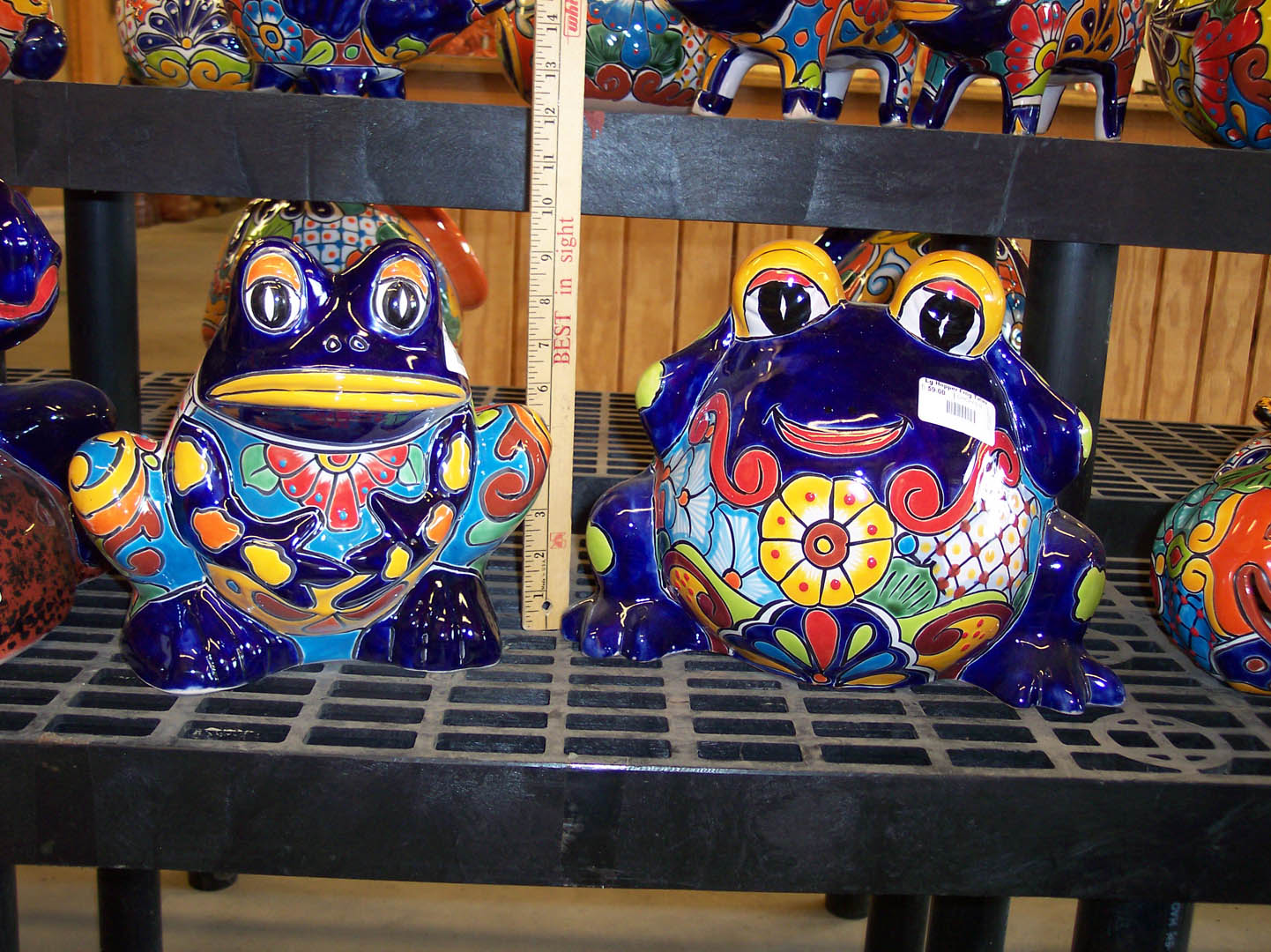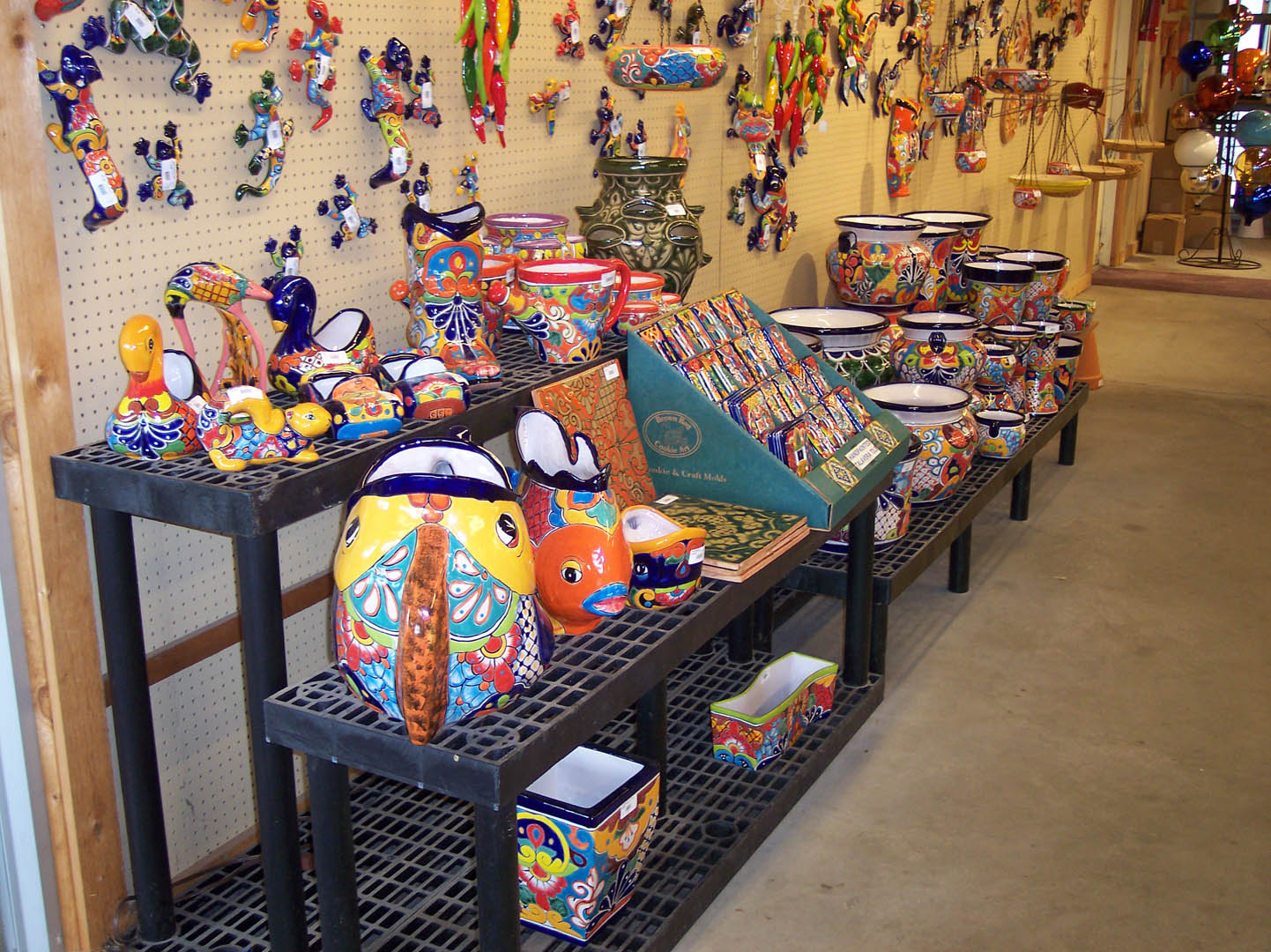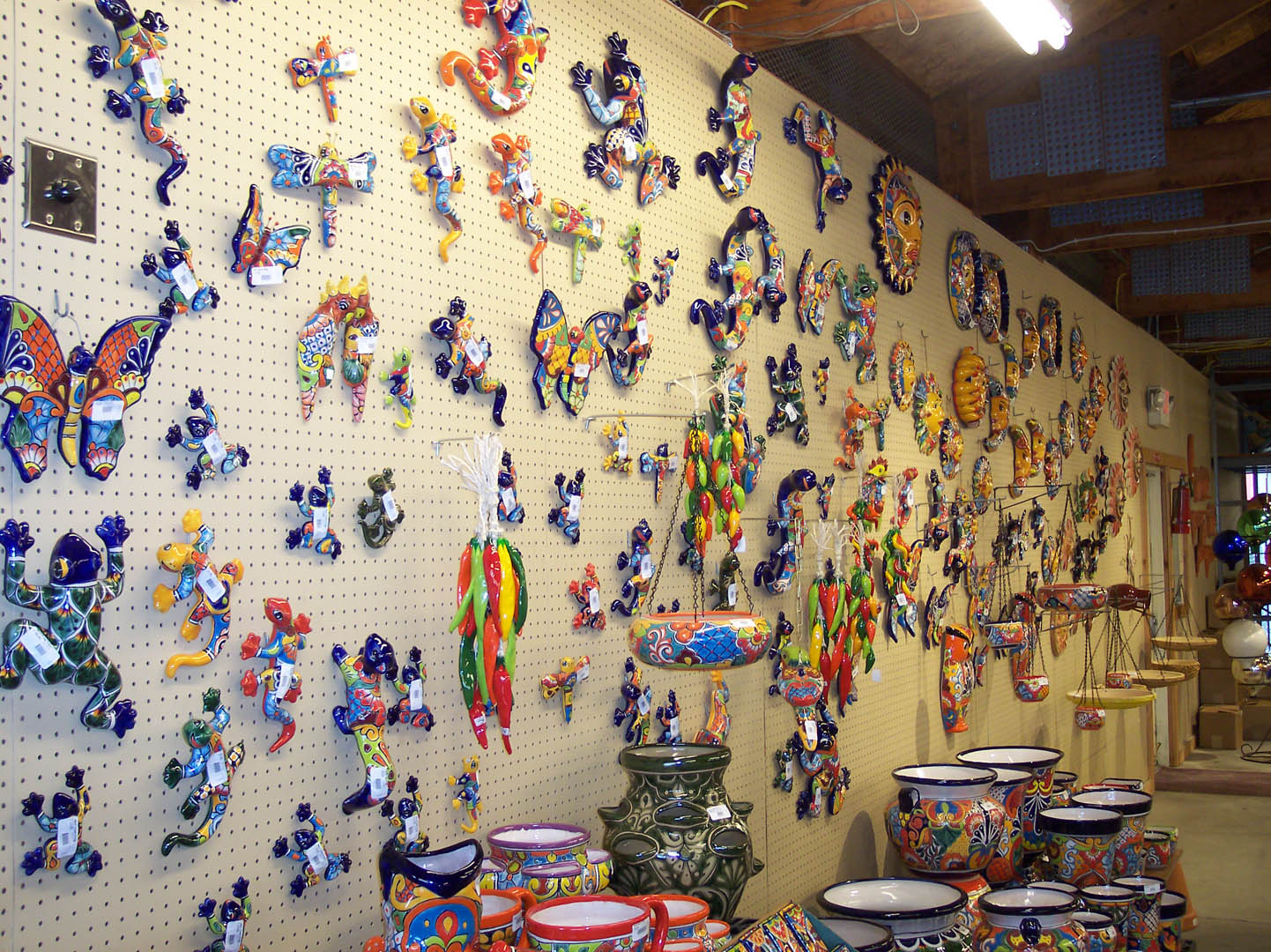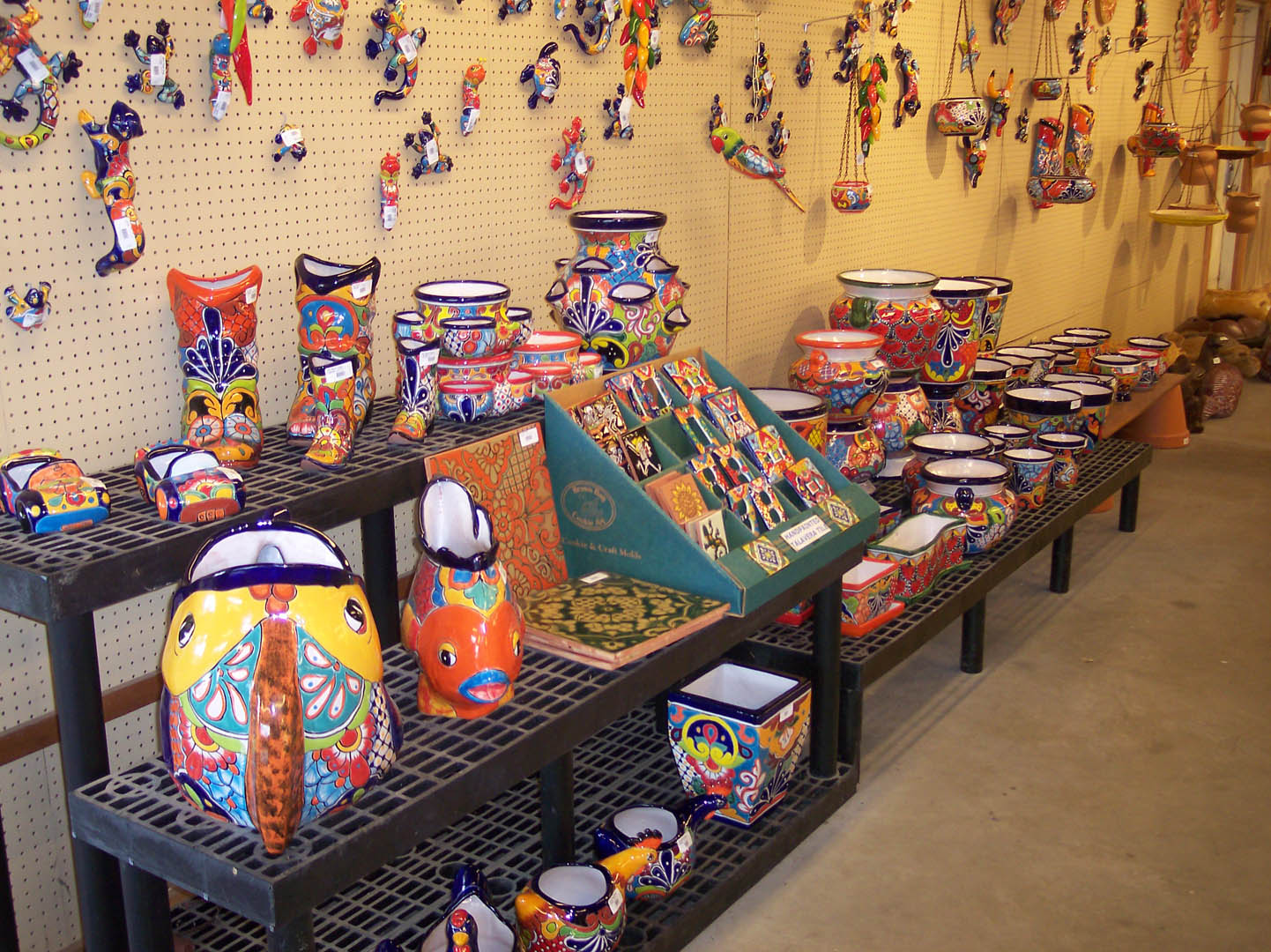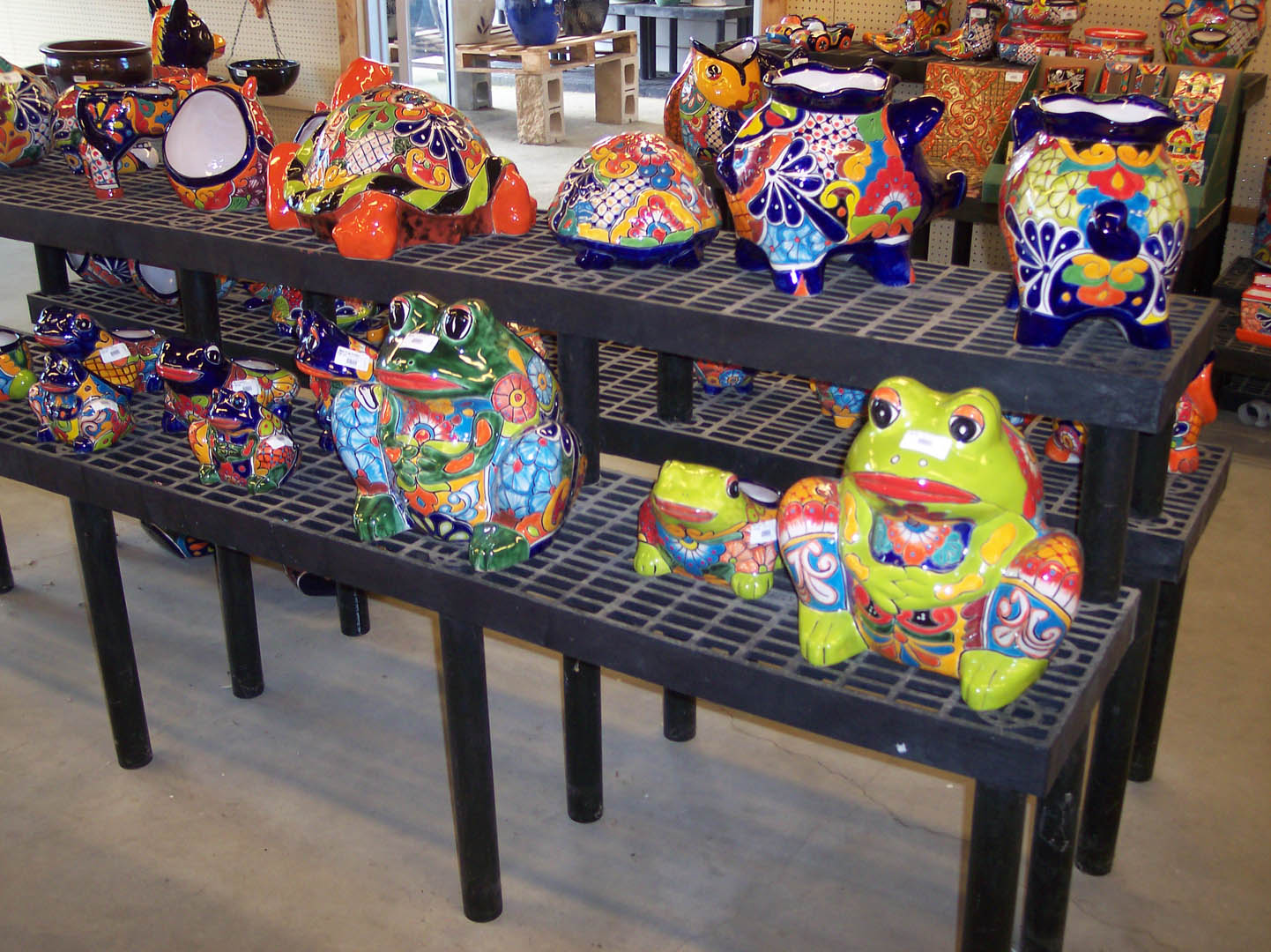 We are getting several Overrun & Blemished Fiesta shipments this year! These items are sorted by the Factory, and then by us to insure the BEST selection, all at the attractive pricing you have come to expect from Zanesville Pottery! We can boast that our company has been an account of Homer Laughlin since 1953, insuring a long-term relationship of quality and trust which is unsurpassed by anyone else. The factory has in place some Guidelines for all vendors, one of which is we can't put any Fiesta online anymore. Evidently there are some unscrupulous dealers out there who misrepresent, selling Overruns & Blemished Fiesta as First Quality at point-of-sale or mailorder.  But, as you know, our reputation is second-to-none, our pricing reasonable, and our selection top-notch! You can certainly call and we will fill you in on what we have in stock and current pricing. If you want your items shipped, we sort closely and will be happy to figure total price and get it on it's way quickly!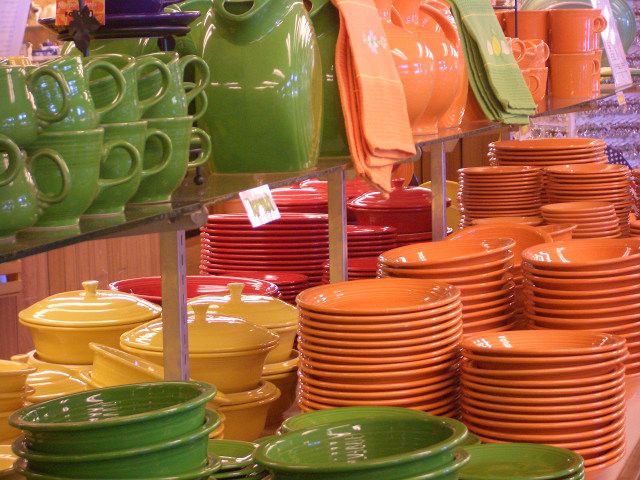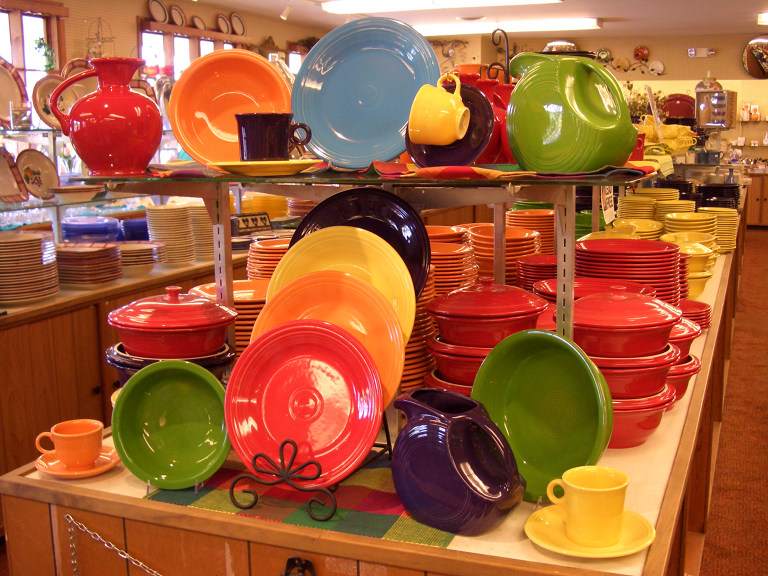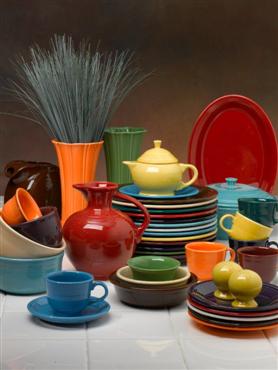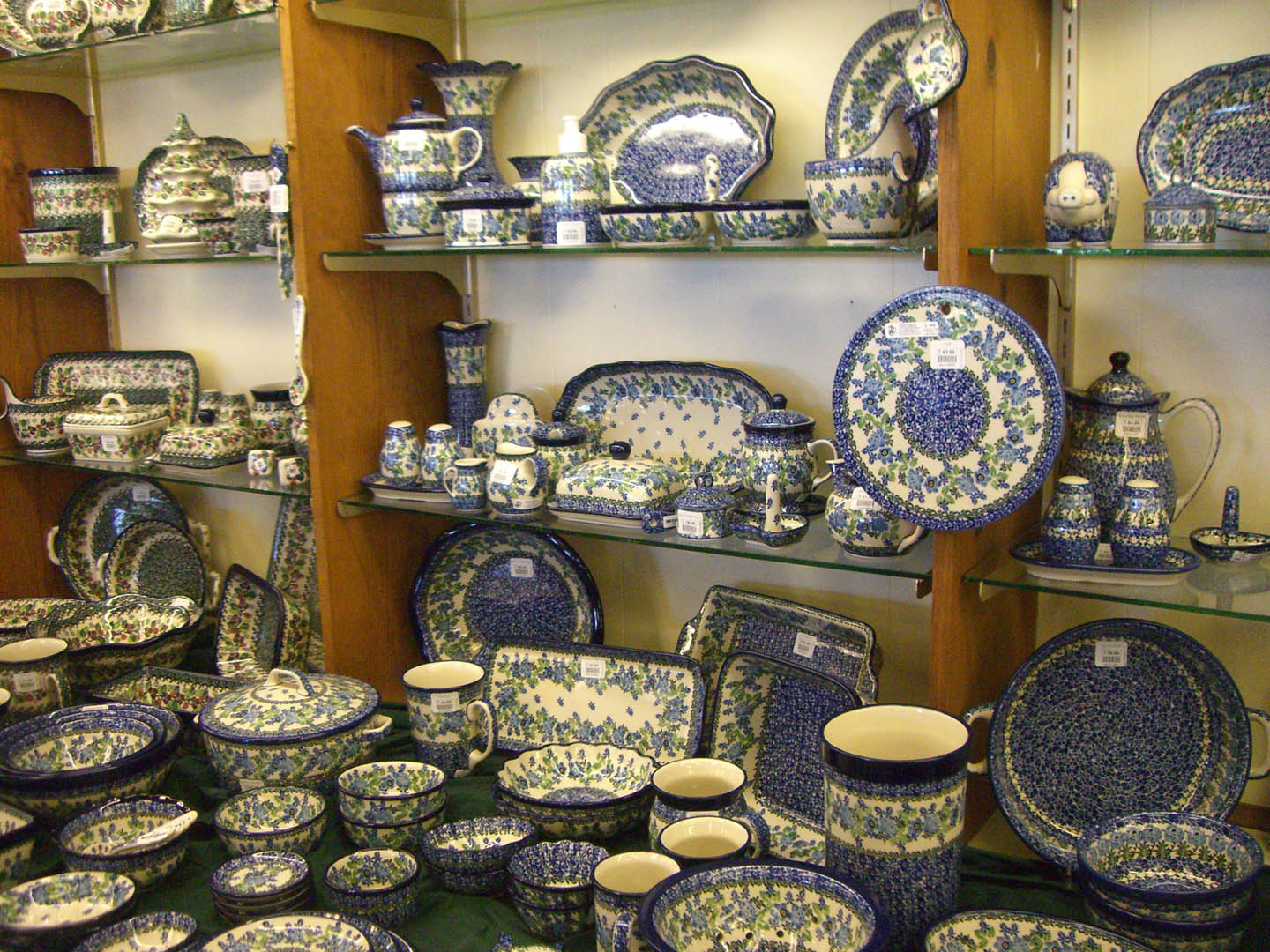 We carry Polish Pottery! Choose from many patterns and shapes. Each piece is an individual artwork with the patterns being hand-applied, so no two pieces are exactly alike. Dishwasher, micro and oven safe!

We are a dealer for colorful Amish Made Polyvinyl Outdoor Furniture. Choose from the popular Adirondack Chairs as well as Swings & Gliders,  End Tables, Coffee Tables, Benches, Lounges, Serving Tables, Pub Tables, Bar Stools,  just to name a few. The Adirondack chairs fold flat for transport and storage! You choice of color combinations to match your decor, from bright to subdued. Special order combinations are available.  All furniture is mold-resistant, fade-free, and assembled with stainless hardware for years of use! Pickup or FREE Local Delivery.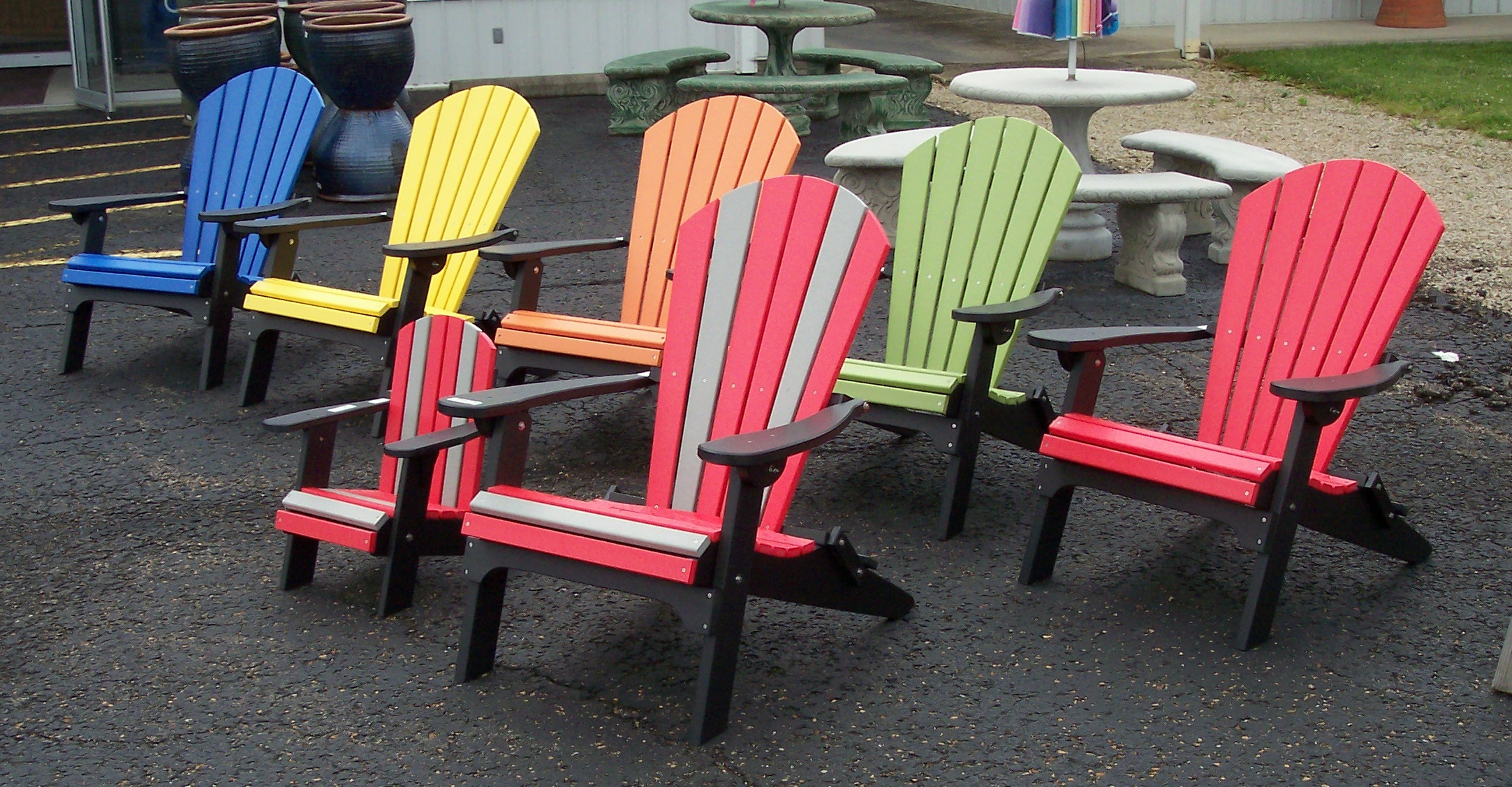 Where can you go to view huge containers? We are the most abundant source and the largest display in the region! Decorative pottery urns to 6ft in height, and 22-30″ wide planters are the norm in this category. Indoors or out, these will enable display of greens and bright florals to their fullest. Or, if you are looking for stunning jars to leave empty and display as art, this is the section for you! With extensive trips deep into Mexico, we found and now direct import these hand-formed pottery urns to help you create that 'wow' appeal in your home or garden! If you want something weatherproof, you will be happy to know we carry the large rotational molded plastic planters up to 42″ wide, able to be left out year round! In addition, we carry the cast iron planters, heavy and weatherproof as well. Commercial inquiries invited. Delivery within a 100 mile radius can be arranged for all large planters. As an added bonus, these large urns and jars are rentable to decorate weddings, grand openings, social gatherings, or open houses. Come see our huge selection!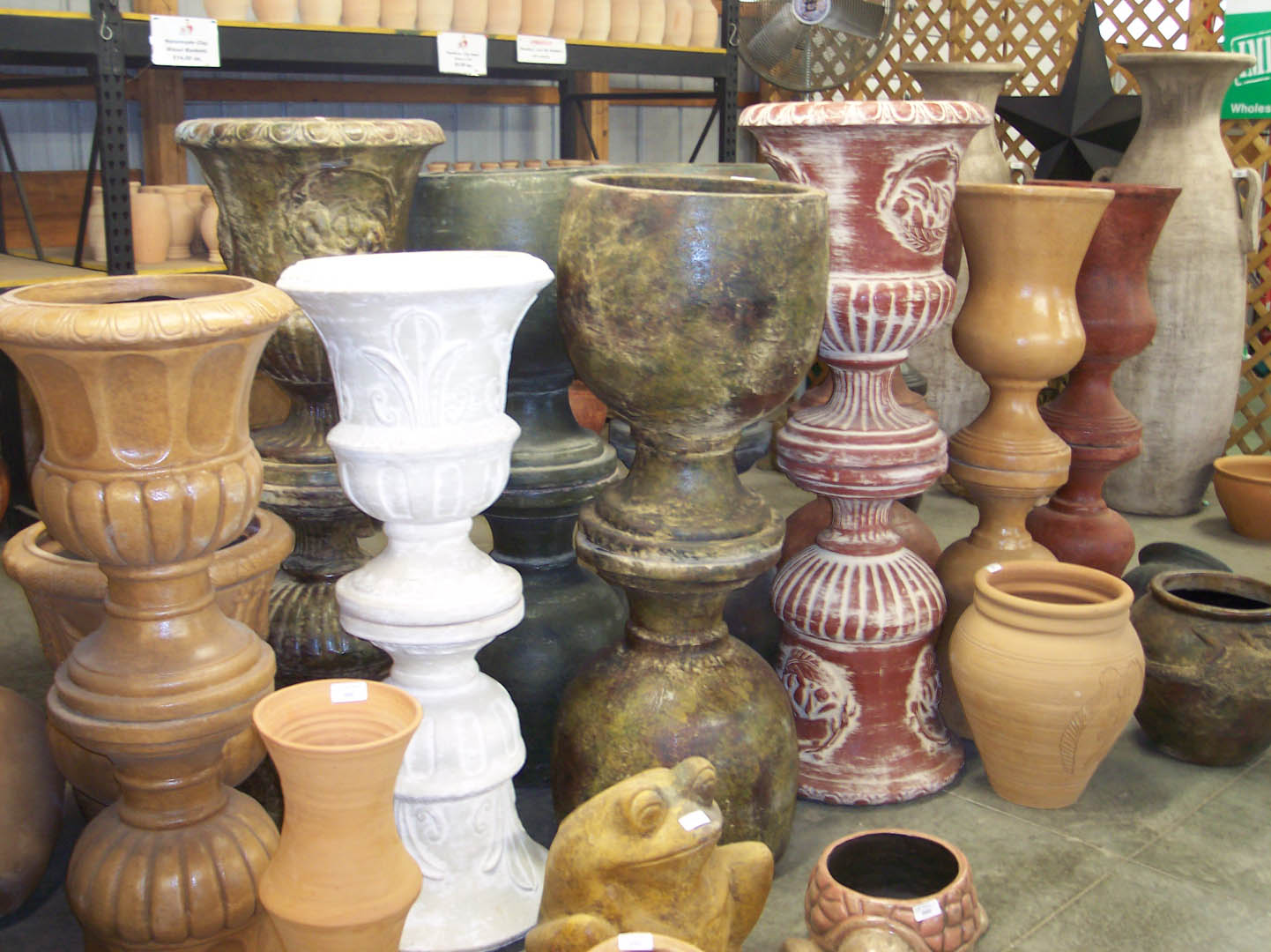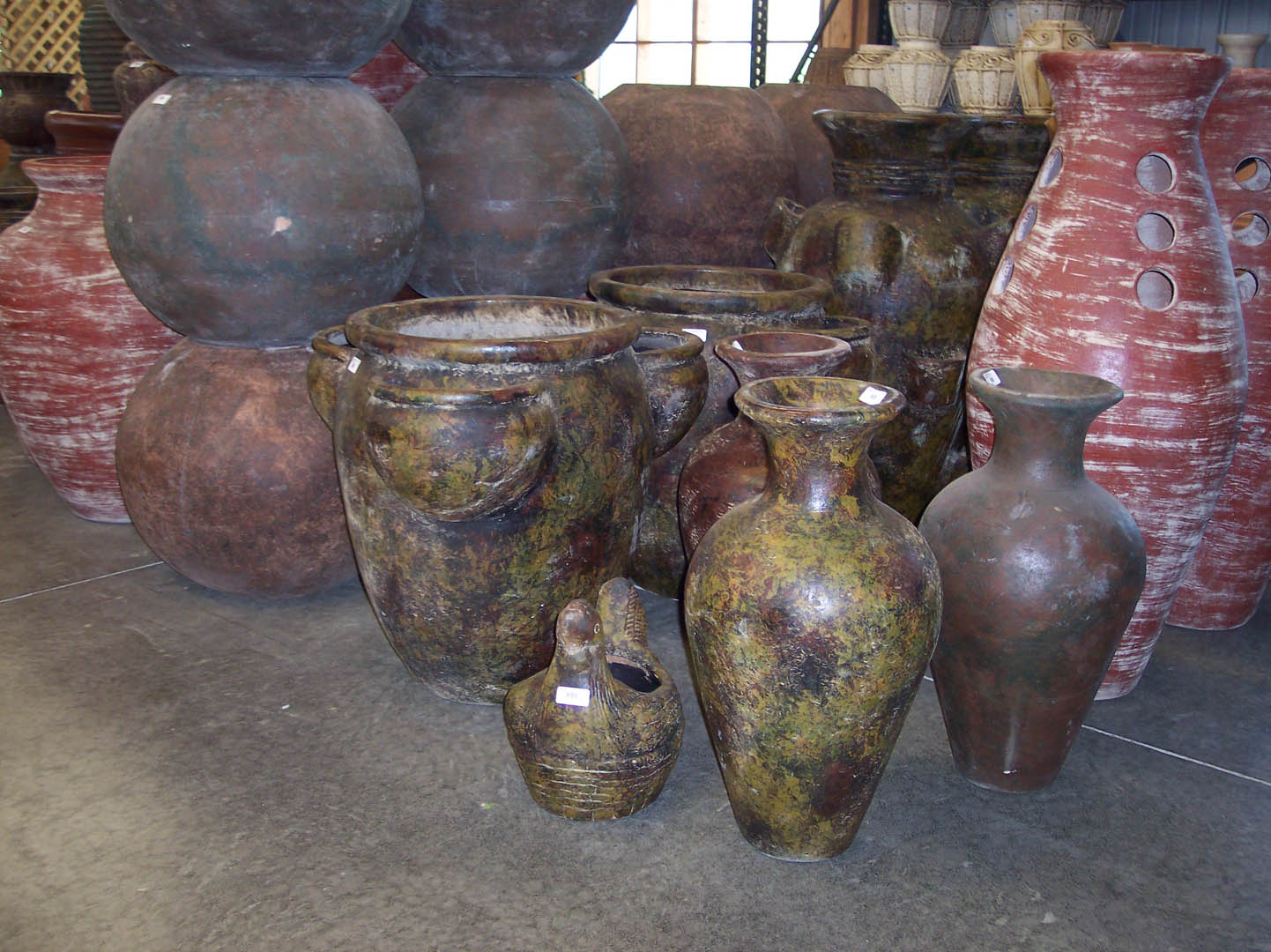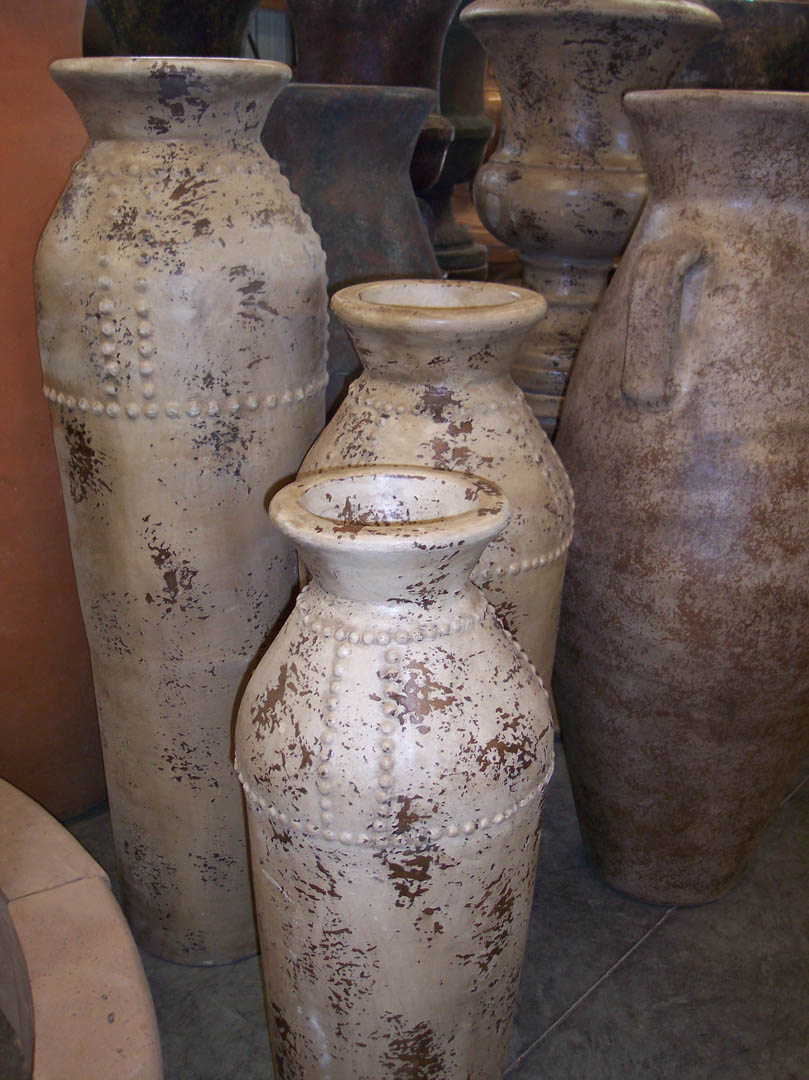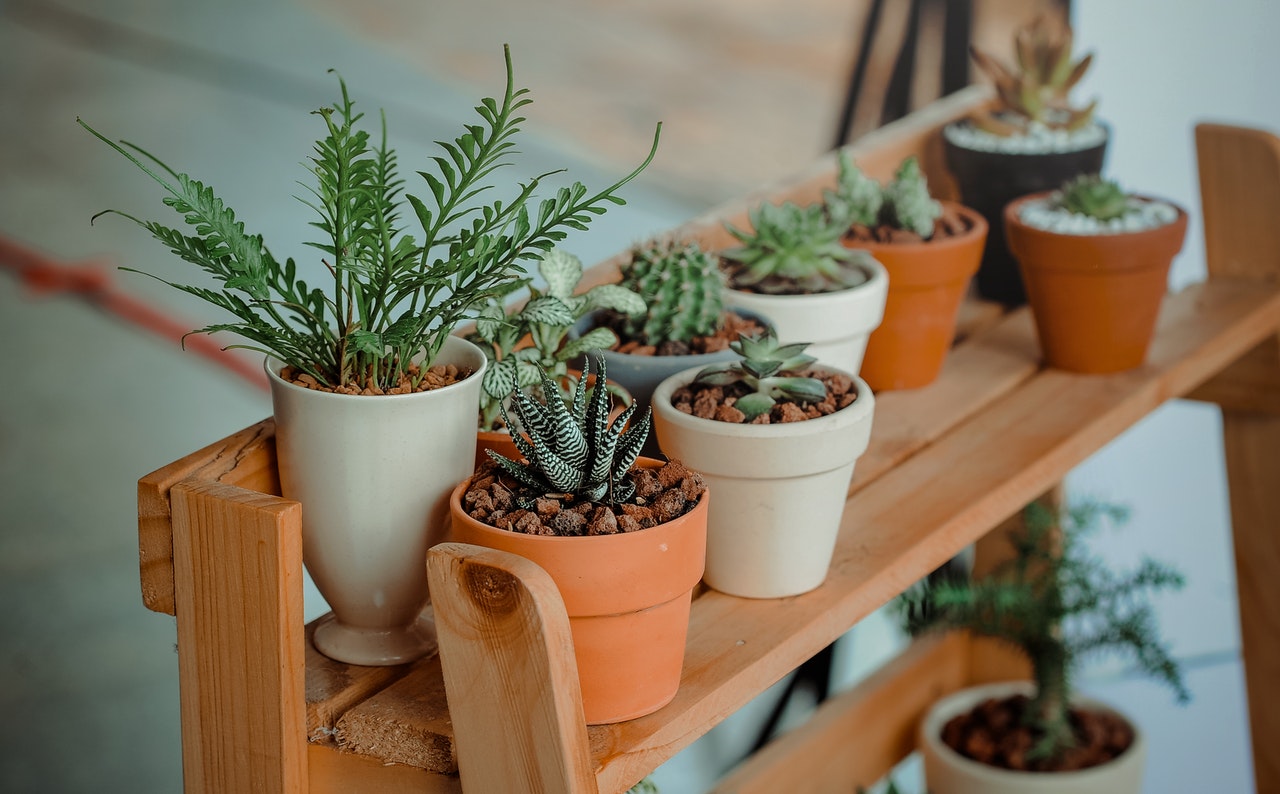 We carry a wide selection of Terra Cotta Pots. Terra Cotta, meaning baked earth in Italian, has been around since the beginning of time, and have added great design for both indoors and outdoors forever. They have a natural beauty and versatility that no other planter has matched. Come see all of our different sizes!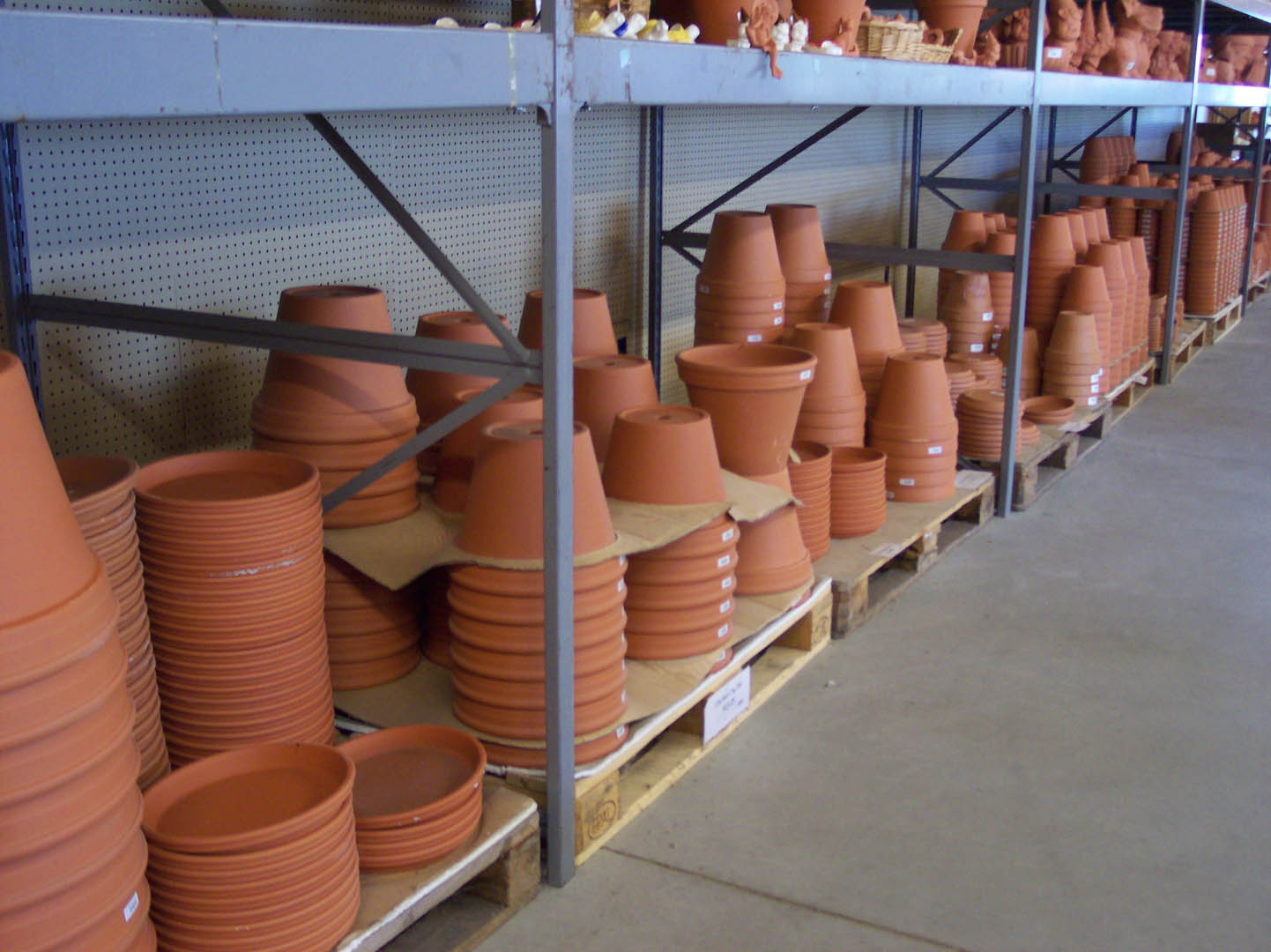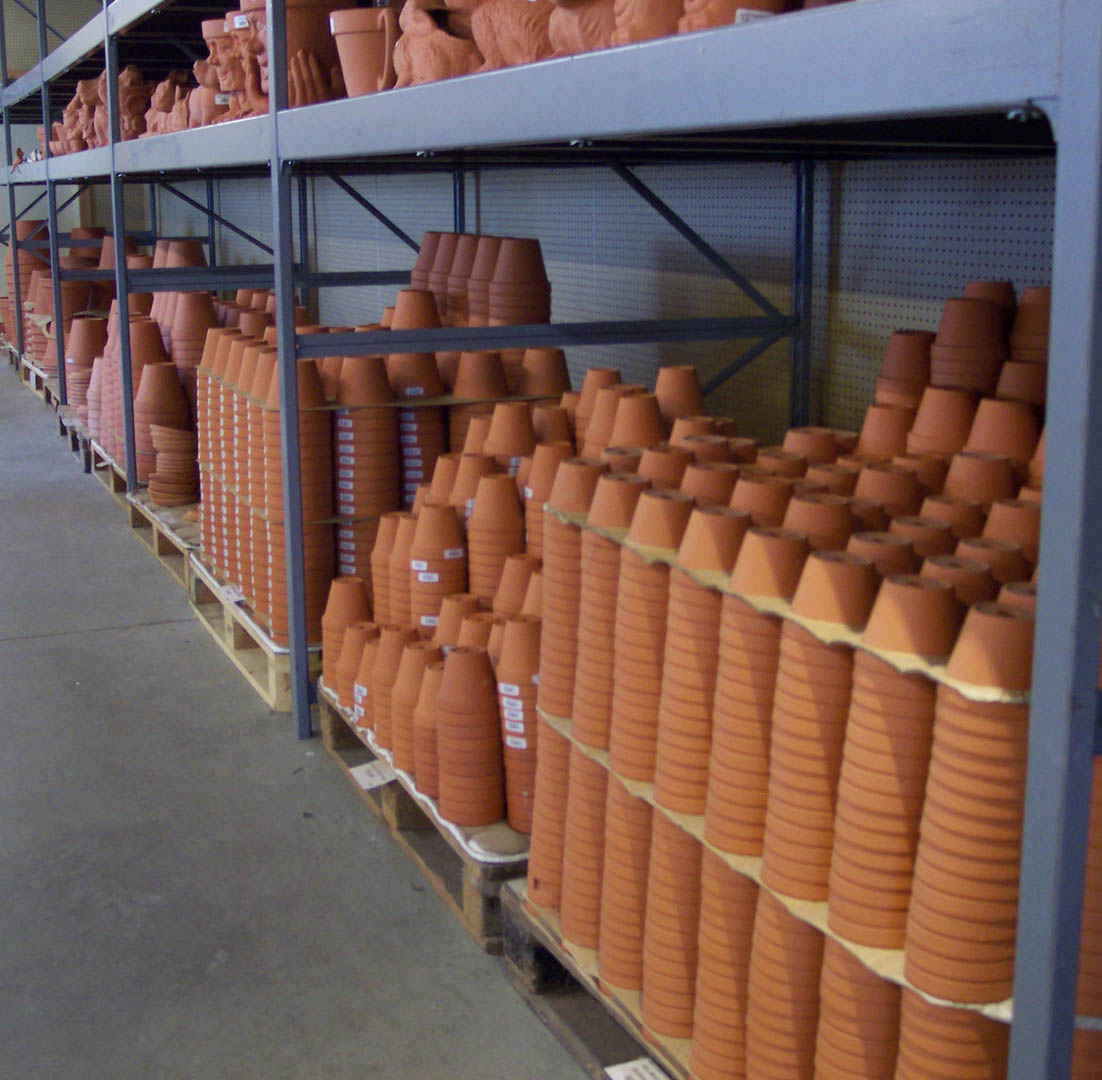 Although pottery is our core business, we carry selected lines of glassware as well! Mosser Glass is one of our suppliers, with the company being located in Cambridge, OH.  Two other exclusive lines we carry are  Buchholtz Glassware and McKee Glass, both  little-known makers of select vases, bowls, and very nice decor items we found in our own backyard. Of course, we do carry lots of the recycled heavy glassware which we direct import from Mexico, including Pilsners, Wine/Margarita Glasses, Coolers, and Tumblers, all of which are attractive, durable, and with trendy colorings and markings.